Here you can see some examples of patches from our production. All patches are made of taffeta in double density HD ,
which is by far the most chosen and recommended material/quality combo and may be selected directly while
configuring the patch. Please do also note the infos regarding the different backings and edgings that may be selected
directly in the patch configuration as well.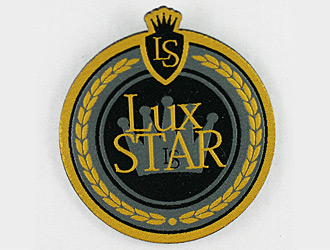 Lux STAR
Taffeta in double density HD
54 x 59 mm
Laser-cut freeform / free shape
for sew on
3 colours (black, Pantone 430, Pantone 130)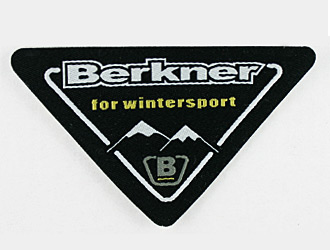 Berkner
Taffeta in double density HD
55 x 30 mm
Laser-cut freeform / free shape
for sew on
3 colours (black, white, Pantone 114)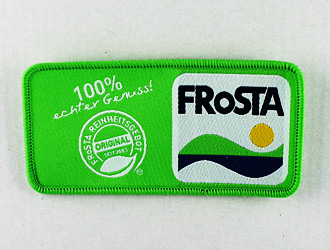 FROSTA
Taffeta in double density HD
45 x 25 mm
Laser-cut freeform / free shape (due to rounded corners)
for sew on, with fleece backing and overlock stitching
4 colours (black, Pantone 1225, 368, 654)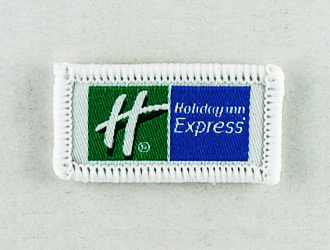 Mini-Patch Holiday Inn Express
Taffeta in double density HD
30 x 18 mm
rectangular
for sew on, with overlock stitching
4 colours (white, black, Pantone 661, 555)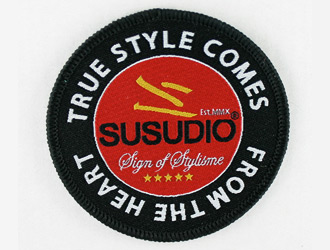 SUSUDIO
Taffeta in double density HD
Diametre 60 mm
round
for sew on, with fleece backing and overlock stitching
4 colours (white, black, Pantone 186, 1225)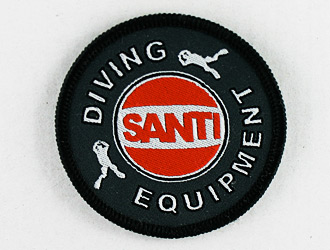 SANTI
Taffeta in double density HD
Diametre 56 mm
round
for sew on, with fleece backing and overlock stitching
4 colours (white, black, Pantone 186, 433)